OEC Group (Boston)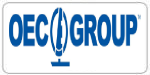 Founded in 1981, OEC Group had a vision to provide comprehensive logistics services to clients. Today OEC Group serves destinations throughout the world and has grown into one of the leading logistics providers from Asia to North America.
Our annual cargo volume has consistently put us in the top position for Transpacific Trade.
Ocean Freight
Full Container Load(FCL)
As a Non-Vessel Operating Common Carrier (NVOCC), we make it easy for you to find an ideal vessel for your freight by
providing multiple options and helping you choose one that's right for your business.
While others tie themselves to specific ocean carriers, we balance our network and leverage our relationships to provide you
with the most flexible ocean options in the industry. Don't get locked into a freight allocation strategy. We'll help you find,
choose and execute your optimal solution.
OEC Group can maximize your routing and transit options by managing your ocean shipments door-to-door with ease,
visibility and global reach. Choose from our flexible ocean freight services based on your timing, cargo size and equipment needs.
FCL(Full Container Load)
Air Freight
Today's global clients demand the fastest, most cost-effective global distribution services with the highest standards of quality, safety and shortest possible lead times. OEC Group's air freight division draws on its proven performance and experience as an air freight forwarder. We utilize a global network to develop and ensure a full understanding of your needs, offering innovative logistics solutions that help you leverage international business opportunities.
*
Service Offerings
ABI automated entry processing
ACH automated clearinghouse
PGA processing
Centralized remote processing
Quota pre-processing
Temporary import
Bonded warehouse management
Classification and compliance services
Surety bonds
To see our members, click here